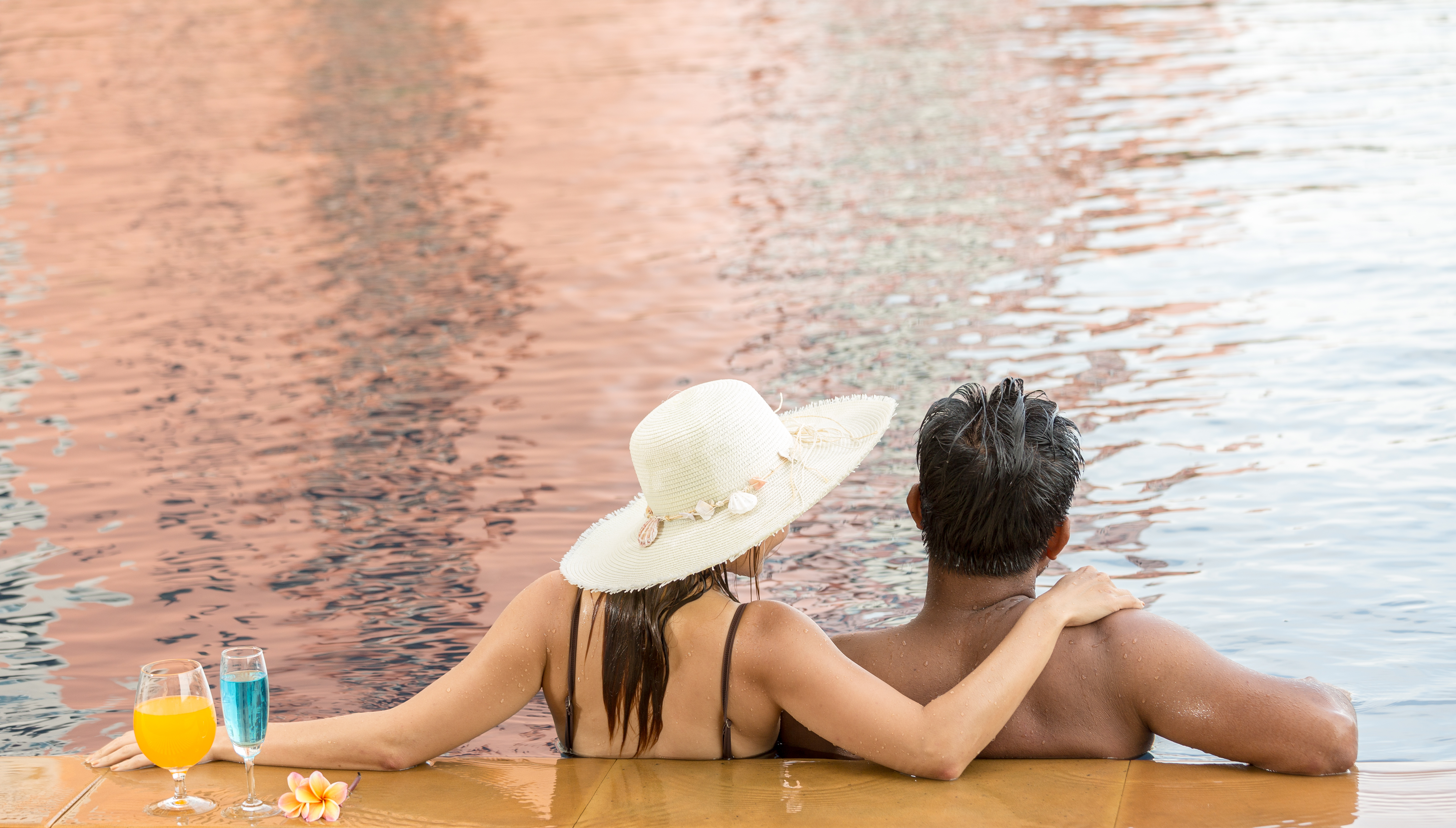 As our daily lives get busier and busier, the need to slow down and make time for ourselves has never been more essential. This is where the idea of wellness travel comes in. Just because our daily lives are hectic doesn't mean our travel plans should be the same.
To avoid the feeling of needing a vacation after your vacation, we've outlined some of the top trends in wellness travel for you to integrate into your next trip.
Wellness Amenities
We will never stop traveling to big cities like Paris and Rome and indulging in the delicious foods and sightseeing around town. But where we choose to stay can have a positive impact on our wellness. Selecting hotels with spa facilities and fitness centers can provide you with the time and space you need to relax and recharge. Hotels that offer spa facilities and fitness centers are perfect for relaxing and recharging.
Travel with a Purpose
Wellness travel focuses on slowing down, being in the moments, and building a healthier lifestyle, all while exploring the world around you. Taking time in your day to actively enjoy the moment, like sitting on a park bench in the sun and taking in your surroundings, is a great way to incorporate wellness and mindfulness activities into your travels.
Developing a New Skill
Sometimes taking time to do something as simple as learning a new skill can benefit your wellness. It could be something small like taking a cooking class while traveling or learning to meditate. Both of these require you to focus and keep your mind from spinning in circles, thinking about the day's activities that lie ahead.
Wellness Retreats
For travelers who need a little more than just an hour per day in the spa or gym, a wellness retreat might be just the thing. All over the world, wellness resorts are dedicated to helping guests disconnect from their stressful lives and reconnect with themselves. These retreats help to build healthy habits through fitness classes, mindfulness activities, spa services, clean eating, and more. A stay in one of these luxurious resorts will have you feeling like a new person!
While it is exciting to run around a new destination and do as much as you can with that little vacation time you have, you can sometimes leave feeling exhausted. Making wellness a priority, especially while traveling, not only sets you up for a healthier lifestyle but also sets an excellent example for your friends and family.
If you are interested in learning how to incorporate wellness into your travels, contact us today.